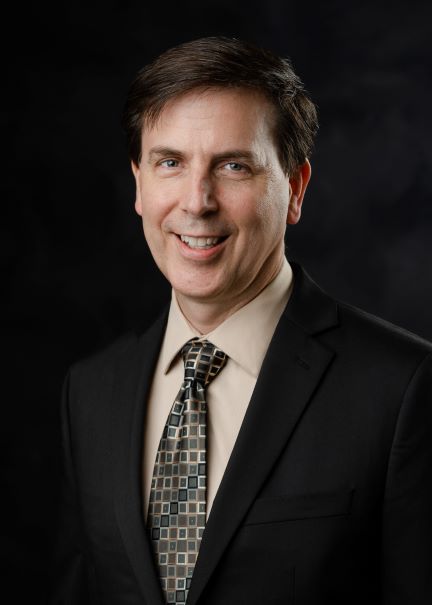 Dr. Mark Lawrence is a veterinary microbiologist specializing in aquatic animal health, especially in bacterial diseases of catfish and other aquaculture species.  He received his BS in Veterinary Science from Texas A&M University in 1988 and his Doctor of Veterinary Medicine from Texas A&M University in 1990.  After spending two years in small animal practice, he earned a PhD in Veterinary Science (specialty in veterinary microbiology) in 1997 from Louisiana State University.  After postdoctoral training at Virginia Polytechnic Institute and State University, he joined the faculty at Mississippi State University College of Veterinary Medicine in 1998.  He earned the rank of full professor in the Department of Comparative Biomedical Sciences in 2009, and he received the distinction of William L. Giles Distinguished Professor in 2021.
Dr. Lawrence's professional career has been dedicated to advancing aquatic animal health and food safety, especially in farmed U.S. catfish, through research and diagnostics. In recent years, the scope of his research and collaborations have expanded to advance aquatic animal health for aquaculture in developing nations, with the goal of improving livelihoods and reducing malnutrition globally.  He serves as the Director of the Feed the Future Innovation Lab for Fish, which is a 5 year, $15M competitively funded USAID cooperative agreement. In his role as director, he coordinates a management team located at Mississippi State University, University of Rhode Island, RTI International, Washington University in St. Louis, and Texas State University to provide programmatic, financial, and communications support for research-for-development projects being conducted in Nigeria, Bangladesh, Kenya, Cambodia, Zambia, Ghana, and Malawi.
Dr. Lawrence served the College of Veterinary Medicine as Associate Dean for Research and Graduate Studies from 2011-2018. He serves as Director of the MSU Global Center for Aquatic Health and Food Security since 2014.  His role as center director has allowed him to engage in coordinating programs to support management and health of marine mammals and sea turtles in the Gulf of Mexico, which are being conducted in collaboration with the Institute for Marine Mammal Studies in Gulfport, Mississippi.
Dr. Lawrence's primary focus in research has been on bacterial diseases impacting catfish aquaculture in the U.S. and on pathogenesis and detection of the foodborne pathogen Listeria monocytogenes.  To support this program, he has served as principal investigator for nine competitively-funded grants through the USDA Agriculture and Food Research Initiative totaling >$3.2 million.  He has also authored or co-authored >130 peer-reviewed publications.  His work led to a U.S. patent issued for a live attenuated vaccine for the catfish pathogen Edwardsiella ictaluri and another patent for detection of virulent and avirulent strains of L. monocytogenes. 
Dr. Lawrence's primary teaching interests are in veterinary bacteriology and aquatic animal health.  He has strong interest and has taken leadership roles in programs that support engagement and training of veterinarians in research. He served as director of the Mississippi State University College of Veterinary Medicine Summer Research Experience Program for veterinary students from 2008-2020, which was continuously funded by competitive NIH training grants.  Dr. Lawrence also serves as chair of the steering committee for the MSU-CVM DVM-PhD program since its inception in 2008.